Upgrade Tintri Global Center
This Blog is intended to provide detailed instructions on how to Upgrade Tintri Global Centre to 2.1 using the RPM Package.
Login to Tintri Support Center to download RPM
Log in to Tintri Support Center to Check for available version to upgrade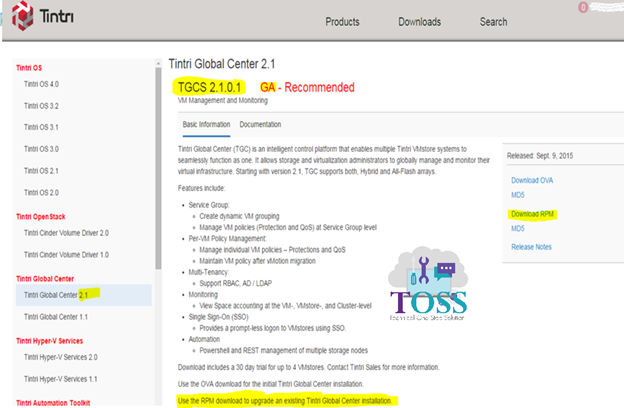 Upgrading Tintri Global Center 2.1 Using RPM
To Upgrade of Tintri Global Center – Select Explore in the Global Center and Click Upgrade TGC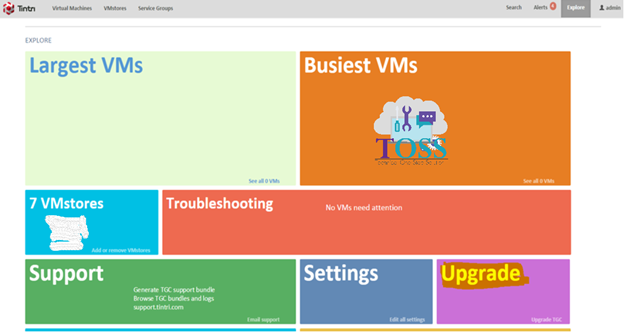 Upload the RPM Package – Selecting the Upload or we can drag and drop the RPM package to the window to start Upgradation.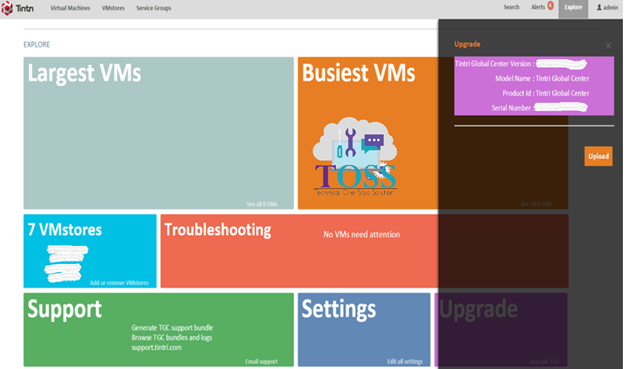 RPM package will be uploaded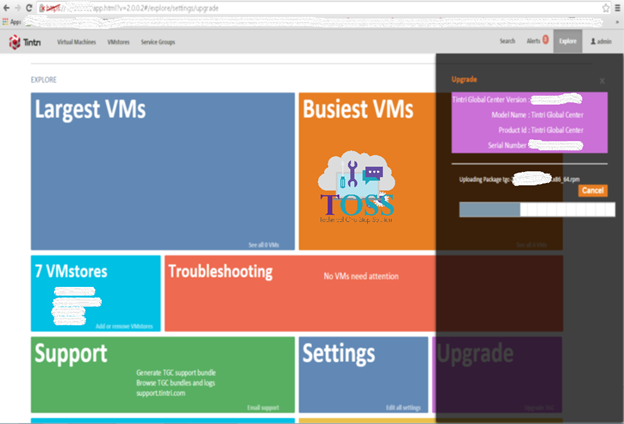 After uploading completes, it verifies for the package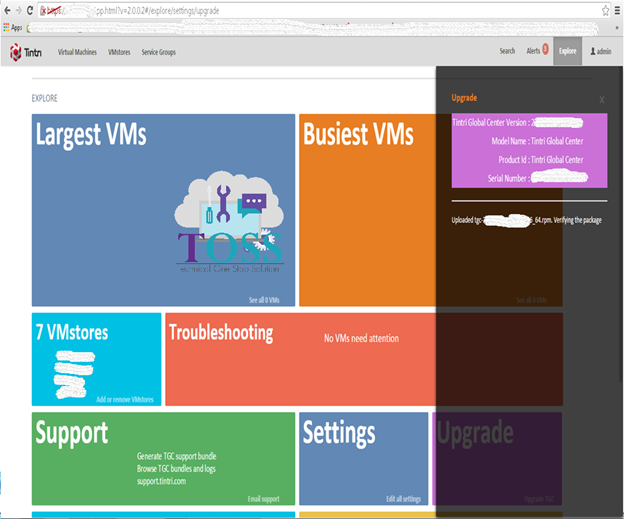 After verifying the package, click on Upgrade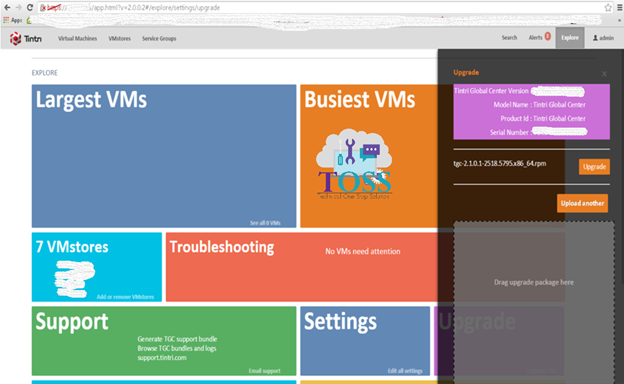 Upgradation Progress and Completes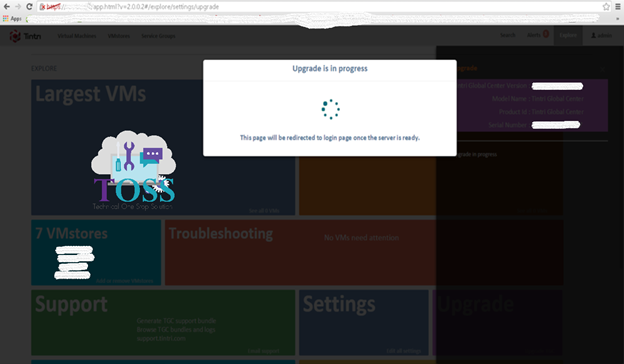 Upgrading to Tintri OS 2.1.0.1 may take 30+ minutes to complete before the visible login screen becomes active, depending on the database size and number of VMs under management.
Note: Tintri Global Center 2.1 will no longer manage VMstores with unsupported Tintri OS versions. The current minimum supported version for TGC 2.1 is Tintri OS 3.0. If you are upgrading from an older version of TGC to TGC 2.1, please note that TGC will pause collection of data from VMstores with unsupported versions, and will resume automatically once you upgrade your VMstores to a supported version (version 3.0 or above).
Verifying the Tintri Global Center Upgradation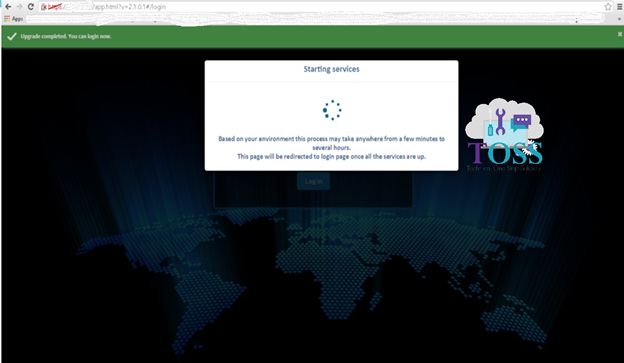 Once the upgrade is complete, the browser is automatically redirected to the login page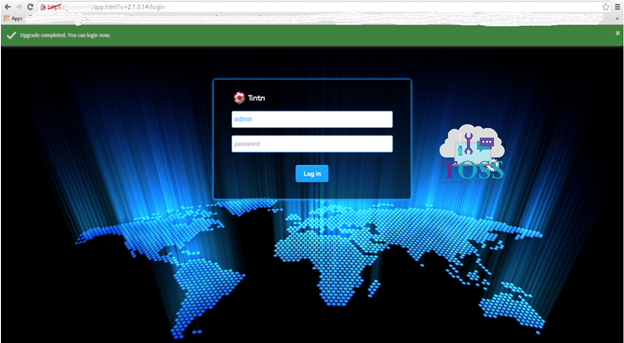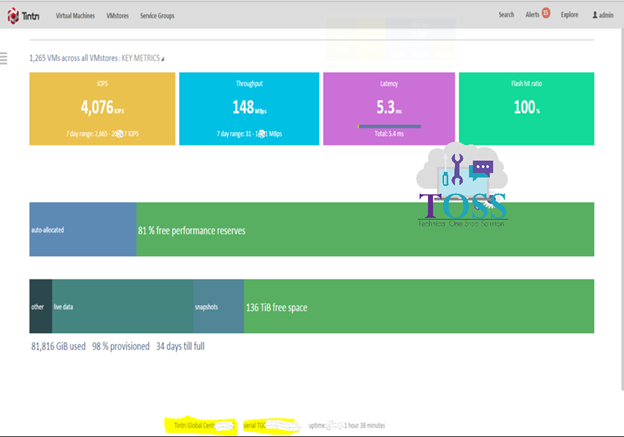 We hope this is easy and reliable steps for Upgrade Tintri Global Center
To read more about Storage you can go to this link
And also if you required any technology you want to learn, let us know below we will publish them in our site http://tossolution.com/
Like our page in Facebook and follow us for New technical information.