Install TINTRI VAAI Plug-In on ESXi host Using VUM
This Blog is intended to provide detailed instructions on how to install Tintri VAAI plug-in on ESXi host using VMWare Update Manger and this plug-in is used to offload the VMhost storage tasks to Tintri storage system.
Logon to vCenter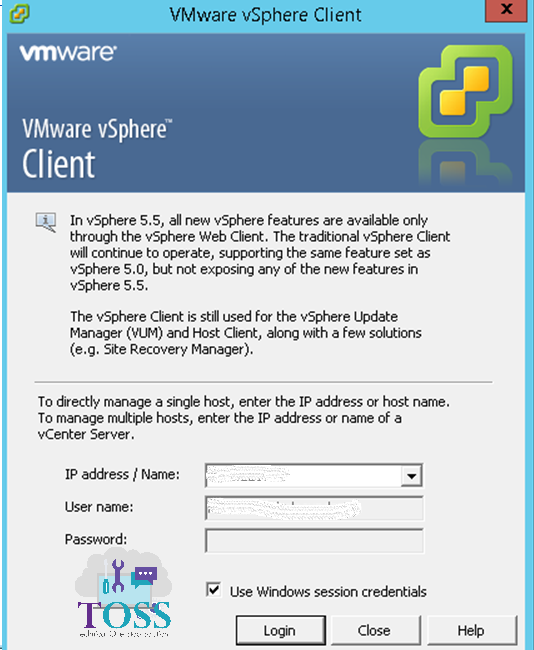 Navigate to Update manager and select the Admin view as shown below.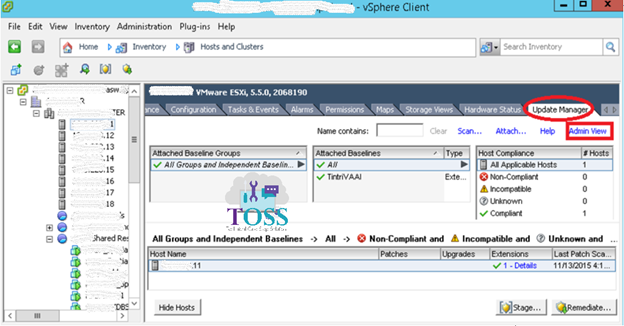 In Admin view, select "Baseline and Groups" and make sure tintri VAAI baseline available on VUM (we can use this same baseline for all the ESXi hosts until tintri update the new plugin version (1.0.0.8-2.8 –Current version for ESXi 5.5))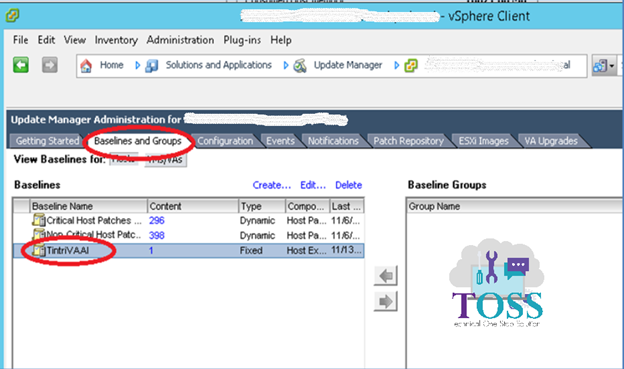 Select the ESXi host which you need to install VAAI Plugin and navigate to update manager and select "Attach" as shown below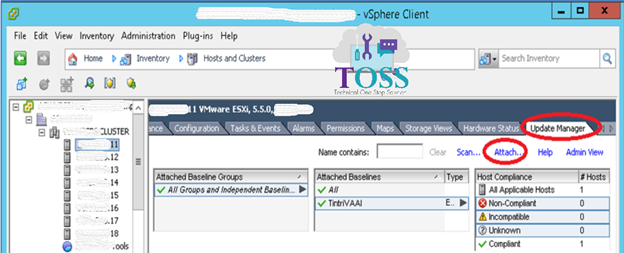 On Attach Baseline window, Select "TintriVAAI" and click "Attach" as shown below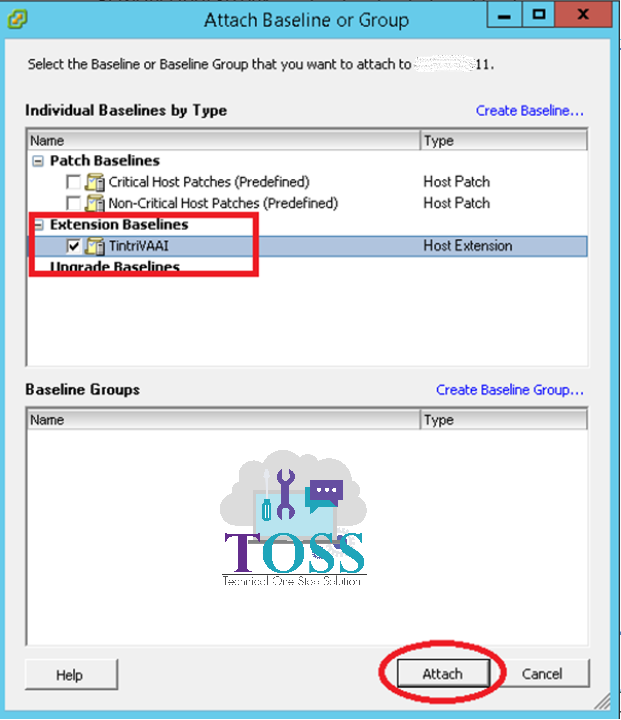 Scan the ESXi host with attached baseline and put the ESXi host into Maintenance mode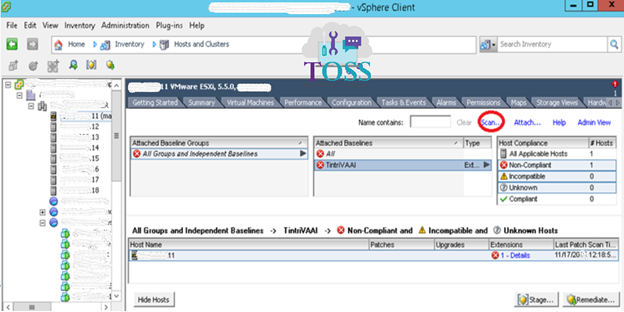 Select "Stage" to load the baseline to install it on ESXi host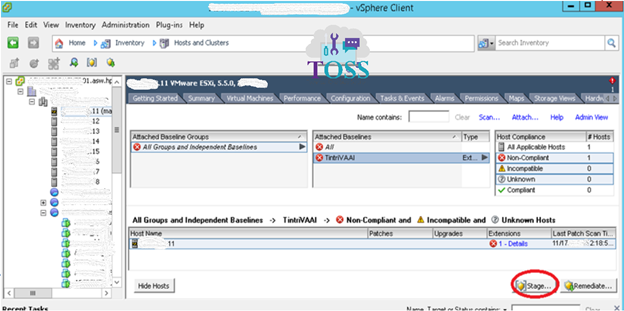 On stage wizard, select the Tintri VAAI Plugin and Click "Next"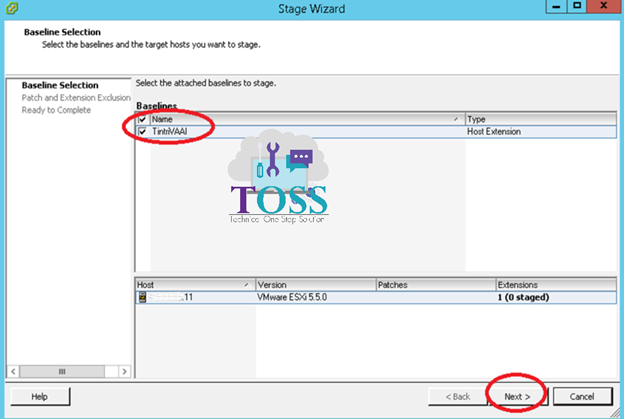 Click next on "Patch and Extension Exclusion" and verify TintriVAAI available on Ready to Complete page and select "Finish"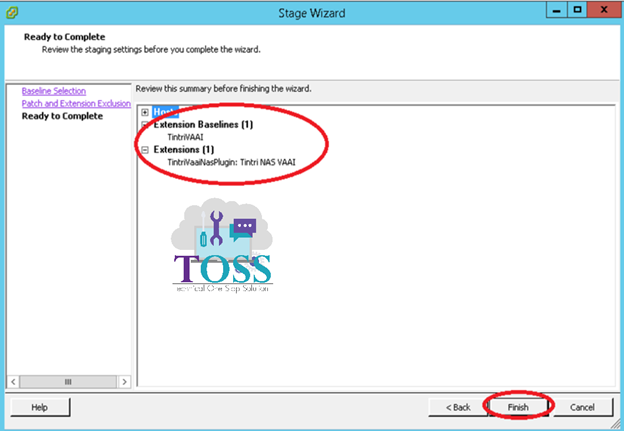 Click on "Remediate" to install staged baseline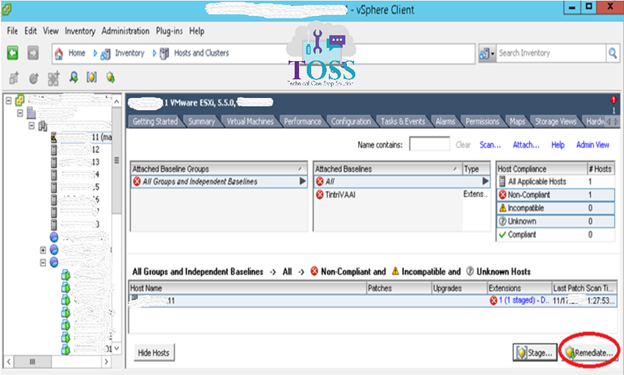 On Remediate wizard, Click "Next" on both "Remediation Selection" and "Patches and Extensions" pages and select "Immediately" on Schedule page and click "Next"
Leave the default selection on "Host Remediation Options" page and click "Next"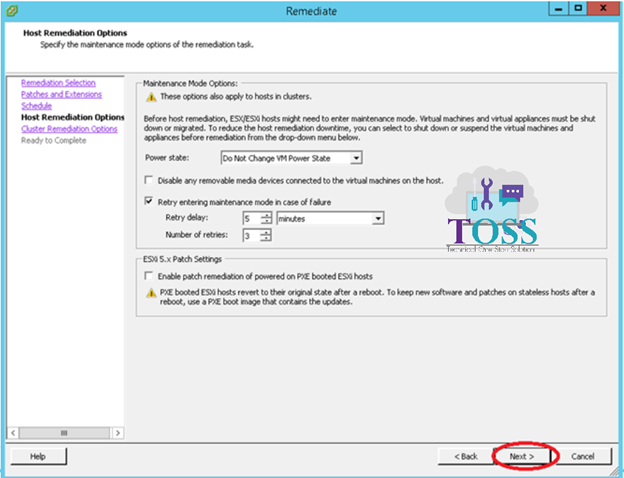 Leave the default Selection on "Cluster Remediation Options page and click "Next"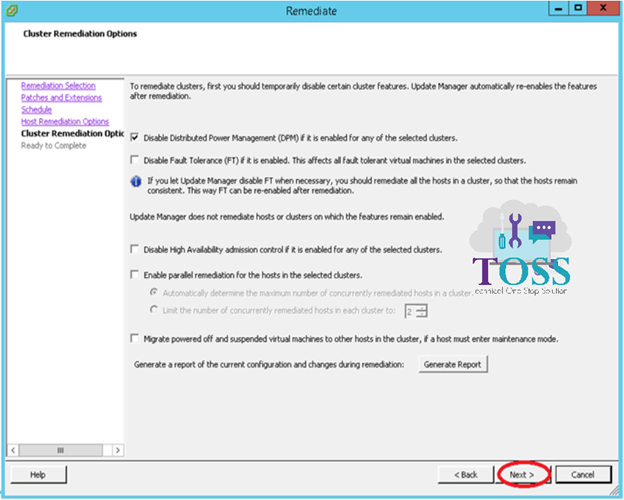 Review the task and click "Finish" on Ready to complete page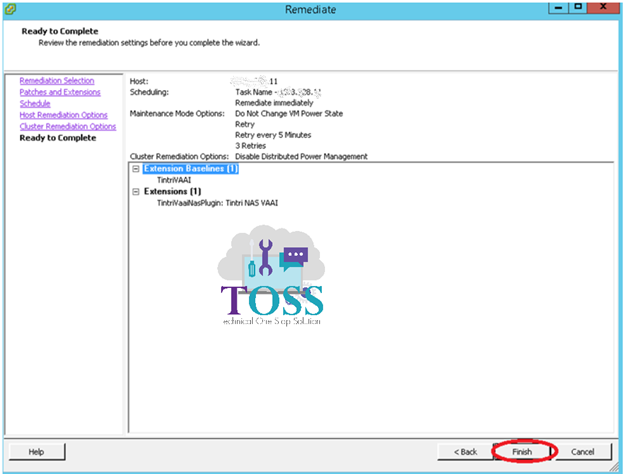 Monitor the task in vCenter and host will be rebooted after Install.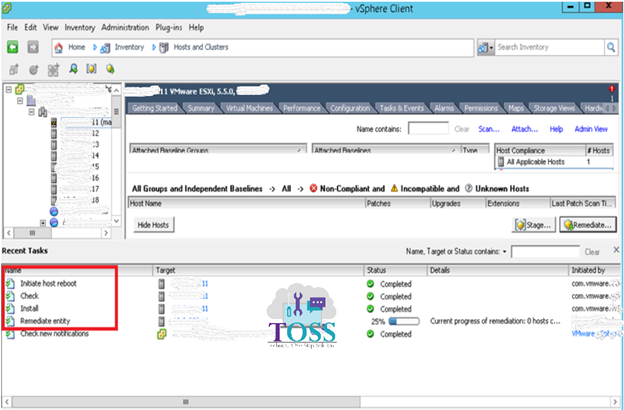 After host reboot, navigate to Update Manager and make sure Tintri VAAI baseline updated and complaint.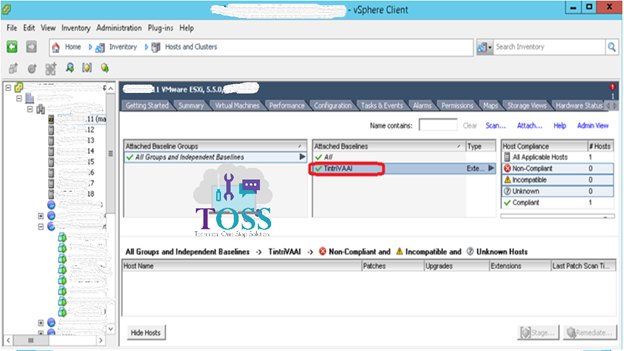 Validate Tintri VAAI plugin install status on datastore
Select the VAAI installed host and navigate to Configuration -> Storage and validate "Hardware Acceleration" status should be changed to "Supported" for all the Tintri data stores as shown below and this will confirm the successful Installation.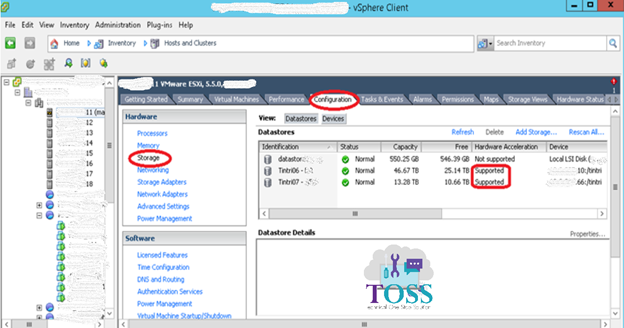 We hope this is easy and reliable steps to Install TINTRI VAAI Plug-In on ESXi host Using VUM
To read more about VMWare you can go to this link
And also if you required any technology you want to learn, let us know below we will publish them in our site http://tossolution.com/
Like our page in Facebook and follow us for New technical information.