Installing the VMware NSX License
In this Blog we will be learning Installing the VMWare NSX License.
Why we required VMWare NSX License?
During the New VMware NSX installation in the existing VMware Setup, we will be unable to proceed the Host preparation of the ESXi Servers for the NSX unless we install the NSX License.
Without the NSX license – we can install NSX Manager and NSX controllers not more than that.
Sometimes we may face an issue while Installing the VMWare NSX License, that time you can just follow the steps below which will be easy to install the same.
Access the VMware Web Client of the vCenter Server
Home – Select Administration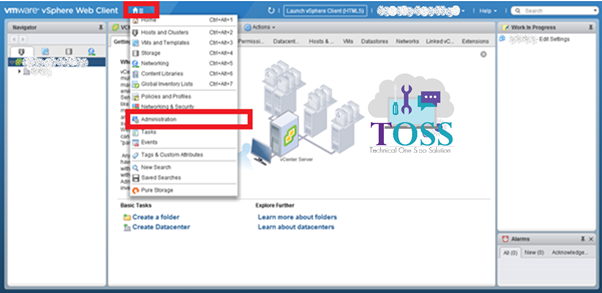 In the Administration – Expand the Licensing and select Licenses – License Tab – Click Add to add the license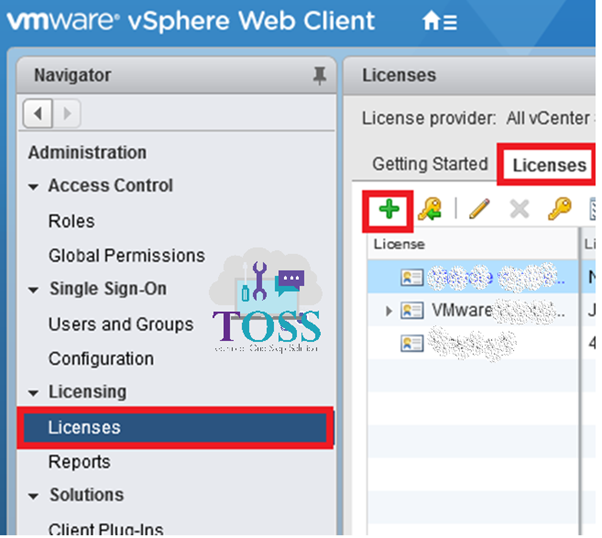 Enter the License Key – which you have got from the VMware Support Team
The License Key will be 5 columns separated using (-) combination of Alphabets and Numbers
Ex: XXXXX – XXXXX – XXXXX -XXXXX -XXXXX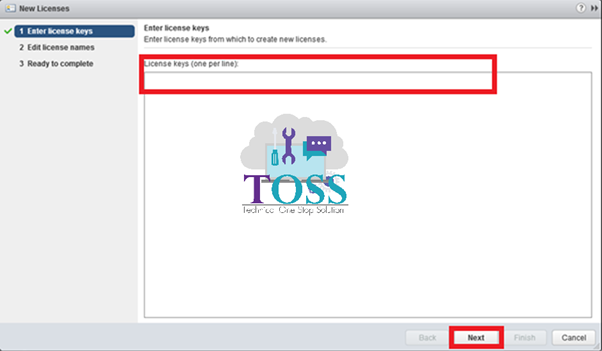 Provide the Name for the provided license – used to identify the License Type
Once the License is accepted – IT provides the Capacity and Product Details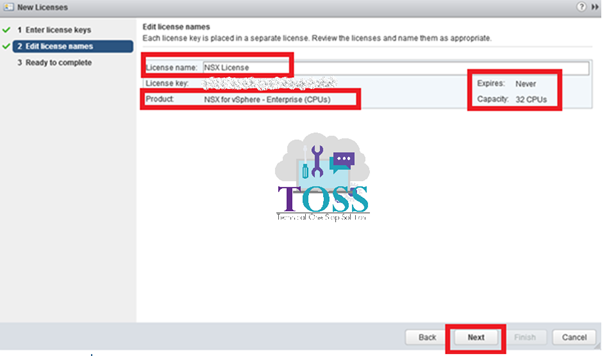 Make Sure the License Name is correct and the License Key is correct. And this also shows the Expires and the Capacity of that license.
Click Finish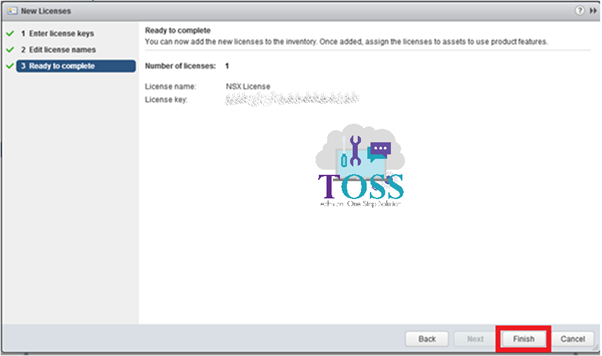 Now we must Assign the License to the VMware NSX
In the Same Page – Select the Assets Tab and Solutions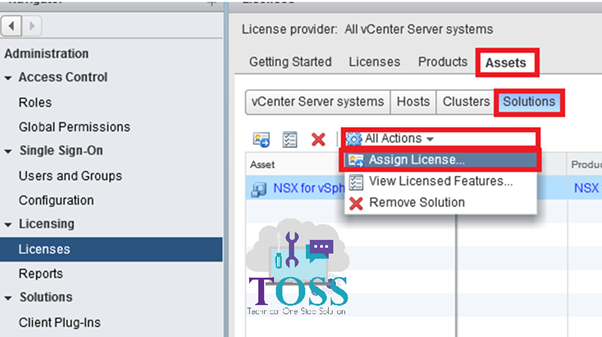 Select the Newly added license and Click OK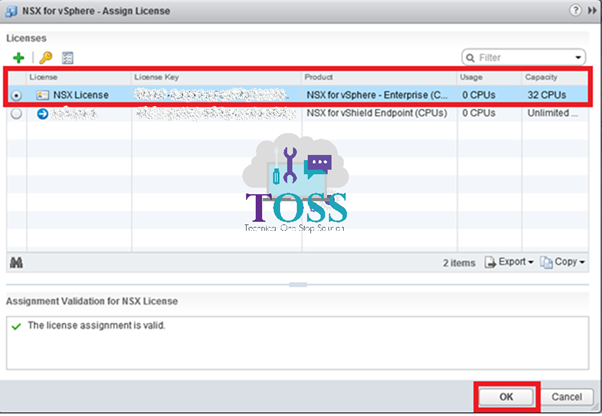 If you face any issue while Installing the VMware NSX License, comment below we will provide the resolution.
You can also refer other blogs on VMware at http://tossolution.com/category/vmware/
And also if you required any technology you want to learn, let us know below we will publish them in our site http://tossolution.com/
Like our page in Facebook and follow us for New technical information.