You can find Steps to upgrade UBUNTU, if you have installed old version of Ubuntu this blog will help you to upgrade the same.
Boot to the Machine which is having Ubuntu, if the version is not latest then proceed with the below steps.
Initially make sure that your device is connected with the internet,
Click >> start button
Then type >> Updater
You will find as the following snip
Click >> Software Updater


Or, restart your system and you will find the dialogue box shown below.
You will find either of these two (a or b) dialog box select upgrade.

(a)

(b)
If in case it asks for restart, then click >> Restart Now button.

If you don't get then search updates
Click >> Update.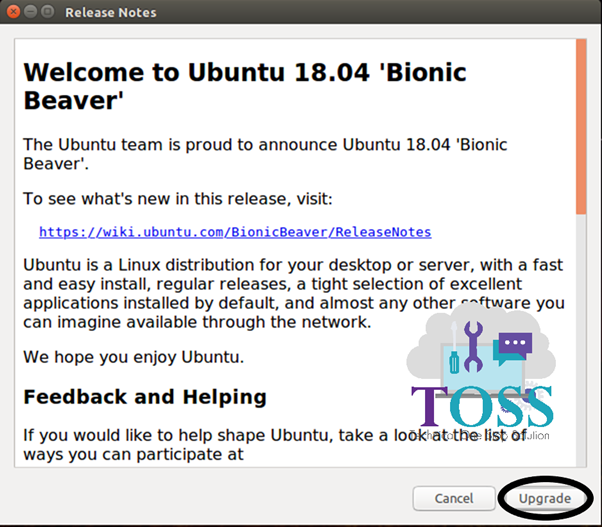 Here, next you want to type in password which you use to login to your Ubuntu account.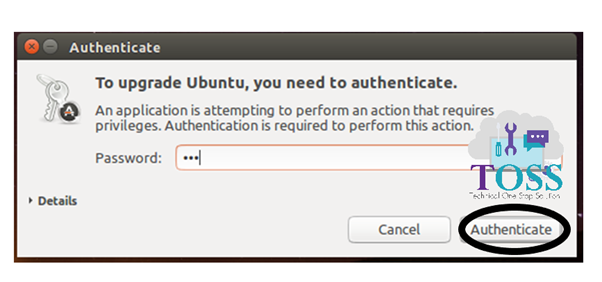 Click on >> yes.

This will take some time, as this fetches the packages from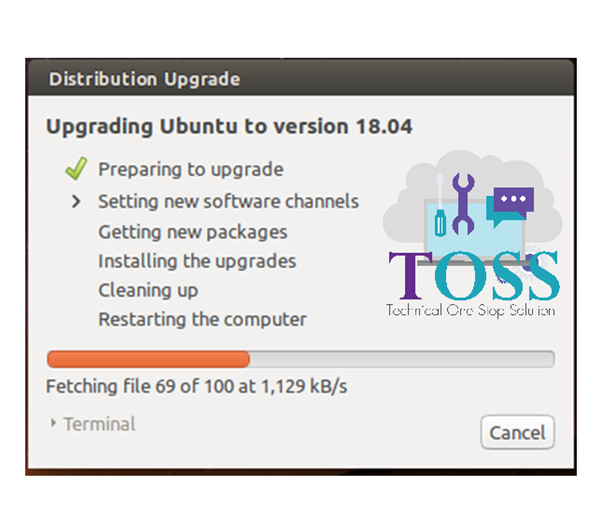 Click >> Start Upgrade.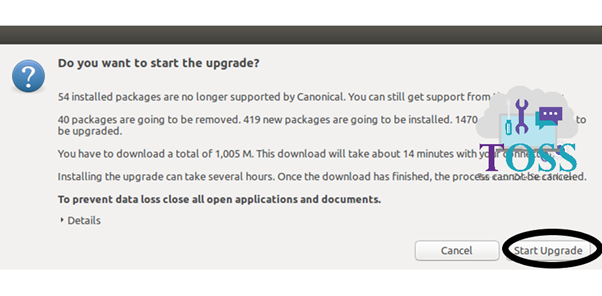 Click >> Close.

Make sure your connection with the internet is continues, this will take time to get installed.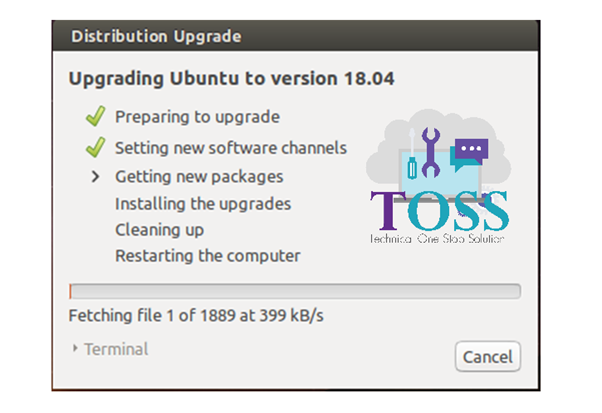 If in case it shows the below dialogue box, then click >> Replace button.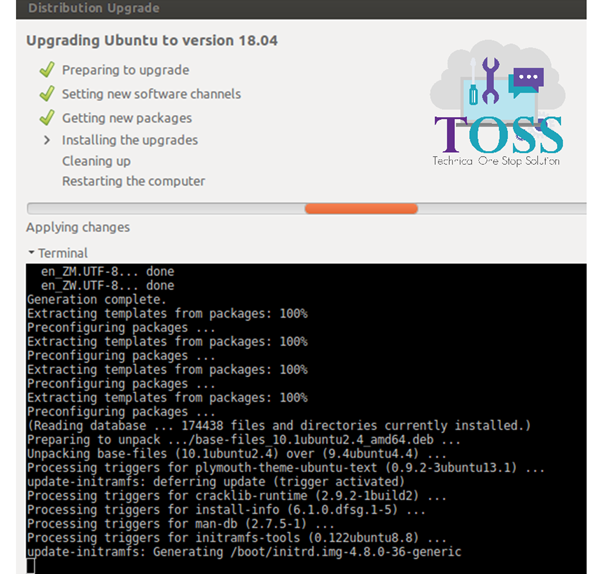 If this configuring grub-pc occurs
Click >> install the package maintainer's version and then >> OK.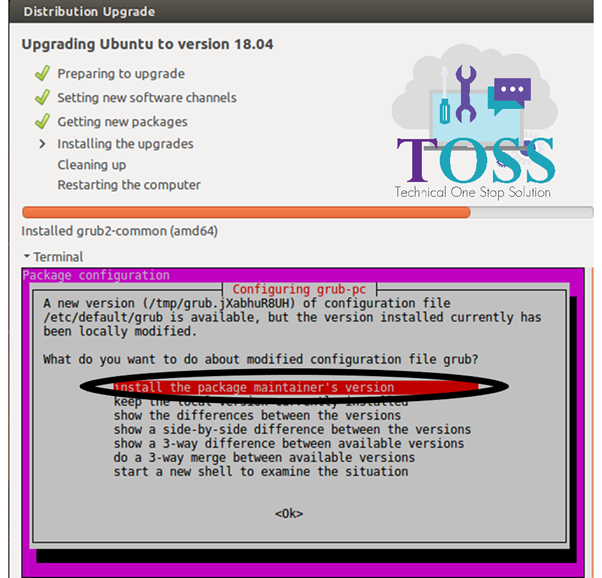 Click >> Remove button
This doesn't affect your data it remains same.
Don't get panic.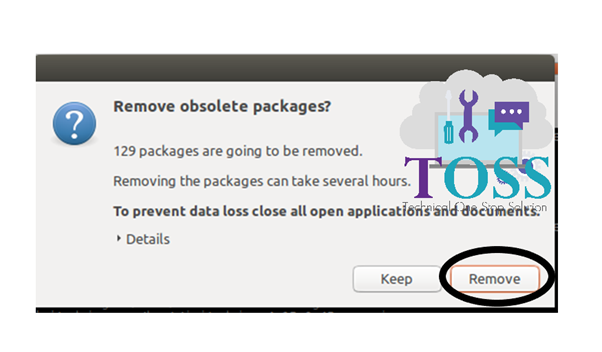 Now, the up-gradation is done it asks for restart now
Click >> Restart Now button.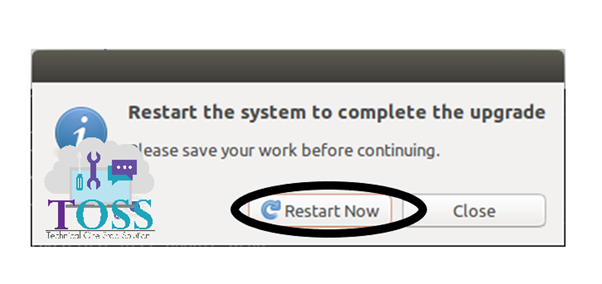 Now, login to your Ubuntu OS by typing the password.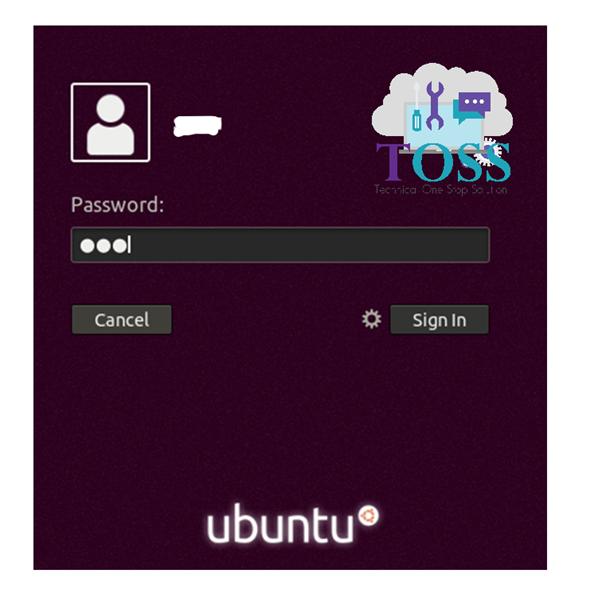 This snip below shows the new features which were included in Ubuntu 18.04
Click >> next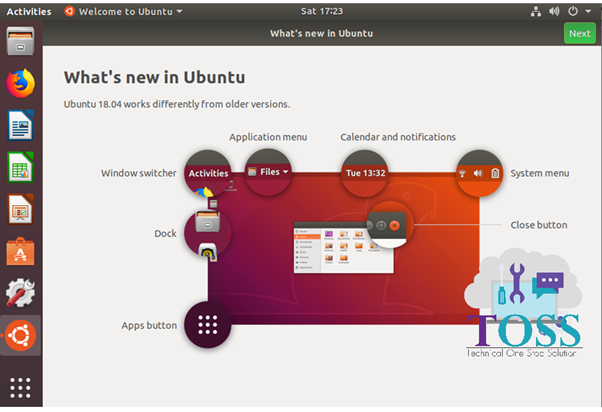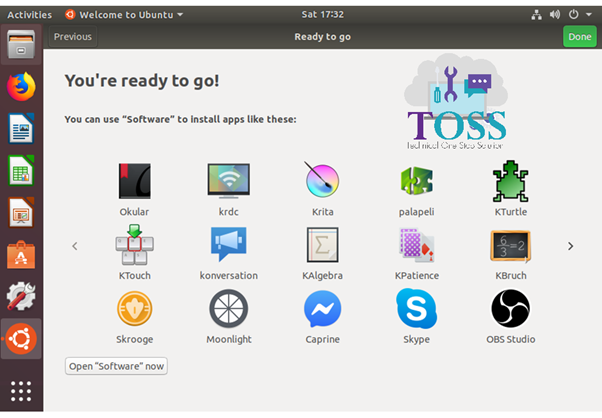 Here you go!
Here is Ubuntu 18.04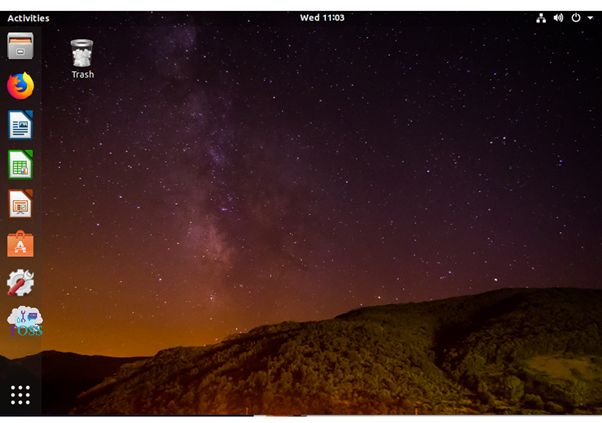 And also if you required any technology you want to learn, let us know below we will publish them in our site http://tossolution.com/
Like our page in Facebook and follow us for New technical information.