Register to TOSSolution.com
Below is the step by step to register yourself to TOSSolution.com and write up your own blog.
Go to TOSSolution.com > Click on Write your own Technical Blog link

Click on Register button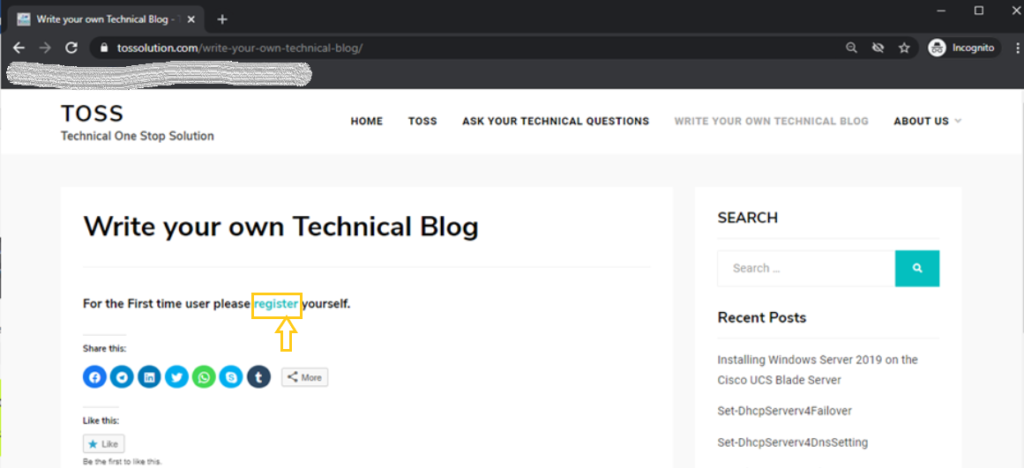 Provide your Preferred Username and the Email address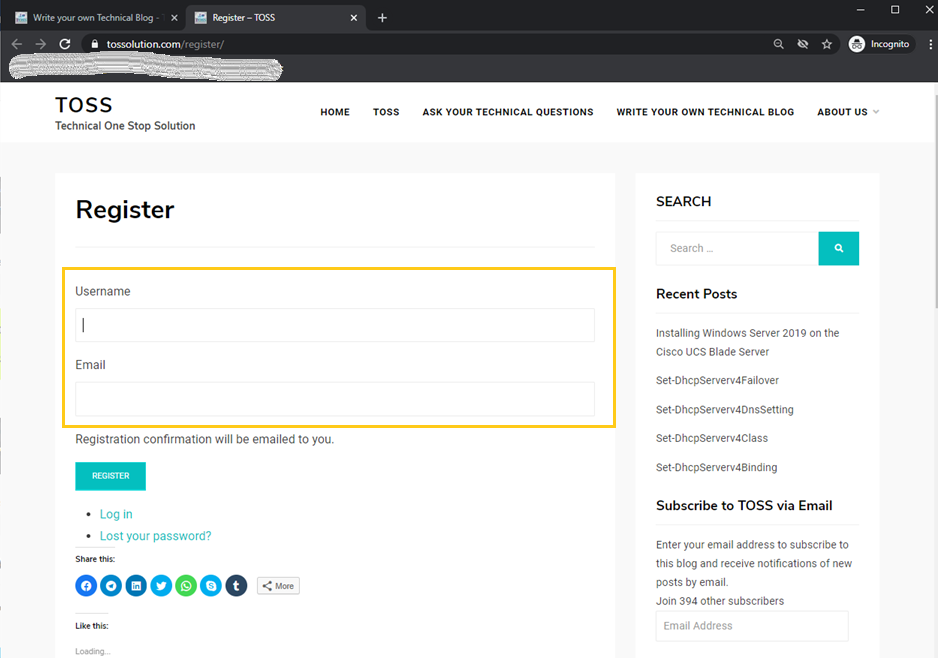 For the Provided mail ID above you will be having the new Mail from WordPress. Check in the Promotions and Spam if you don't get in the inbox.

In the Mail you will be having set your password. Click on that link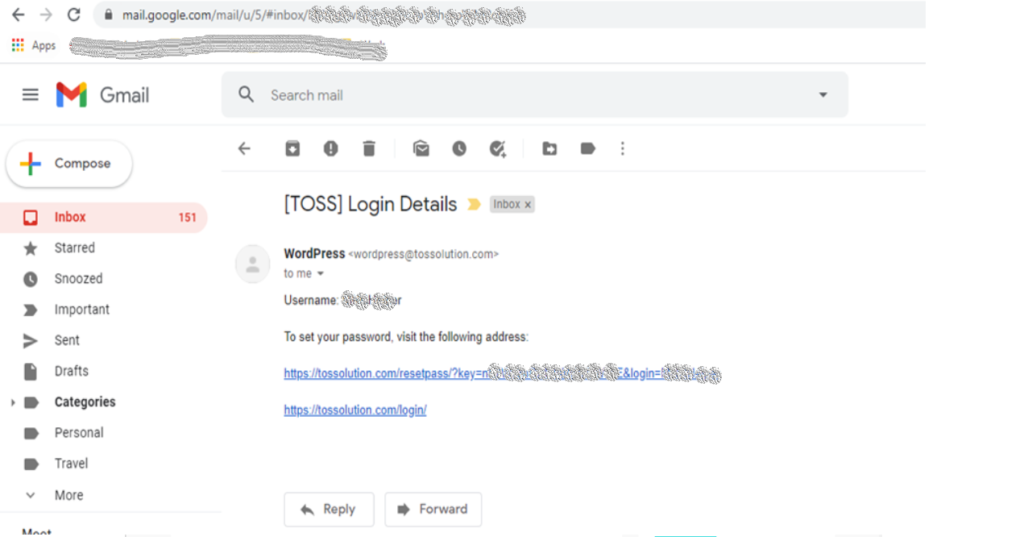 Provide the new strong password. And click on reset password.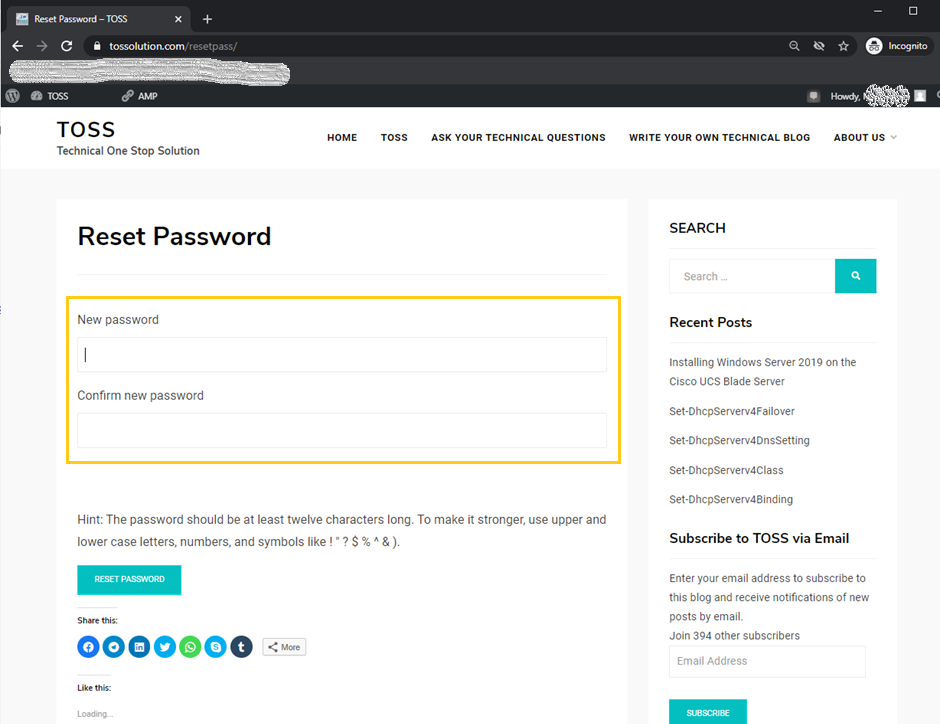 Now it will re-directs to the Log In page Showing "Password has been reset." Now provide the Username and Password. Click on Login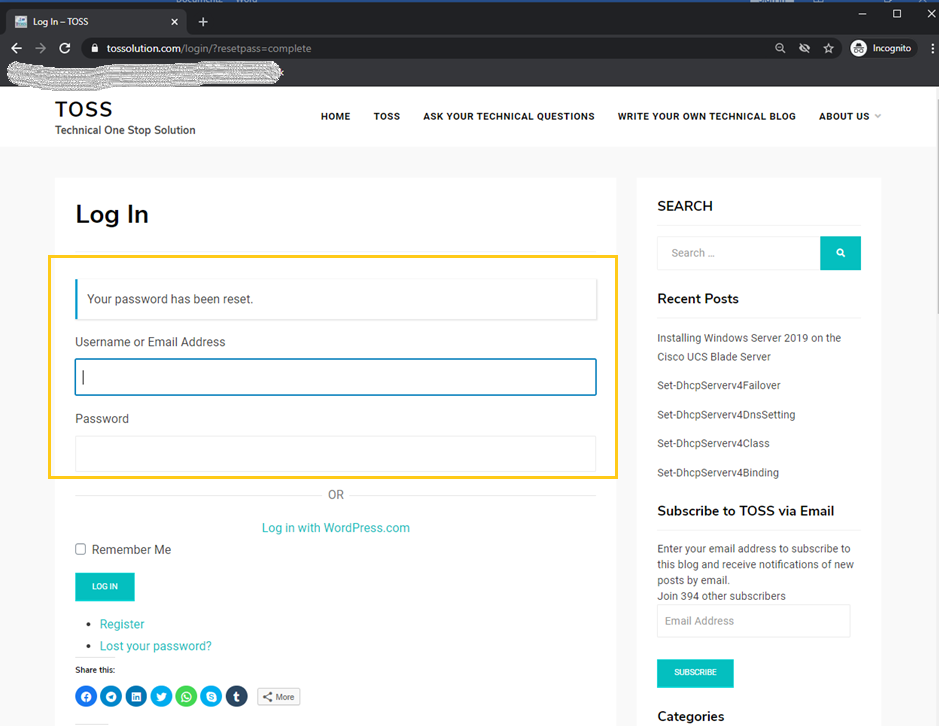 It will login to the TOSSolution.com.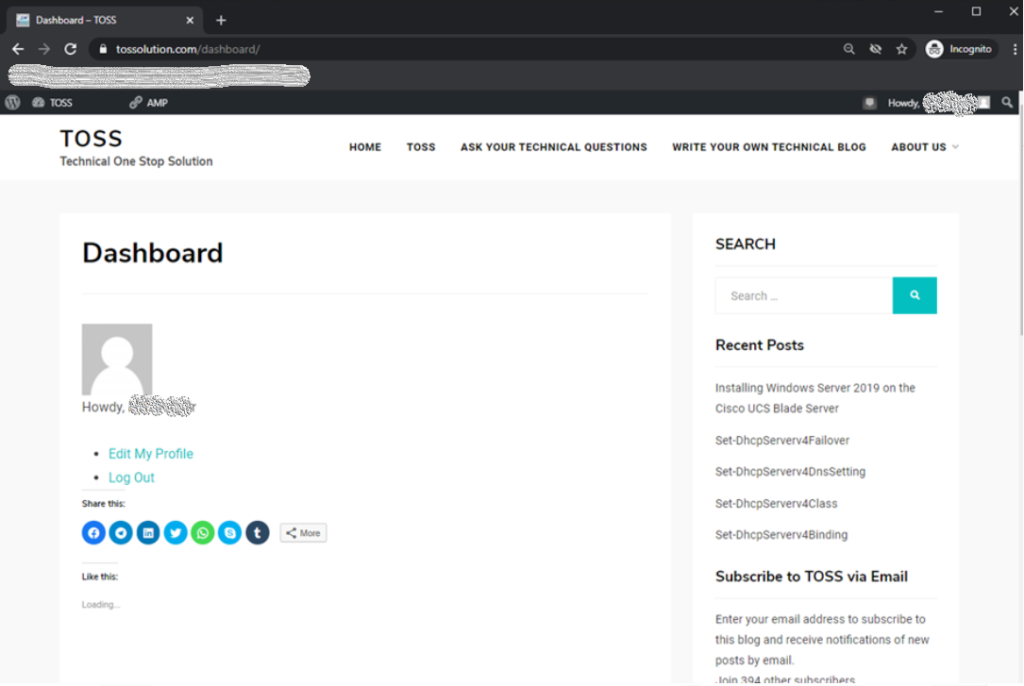 After logging in to TOSSolution.com mail to [email protected] or [email protected] to get the access to write the blogs.
And also if you required any technology you want to learn, let us know below we will publish them in our site http://tossolution.com/
Like our page in Facebook and follow us for New technical information. Paragraph